Dealing with a dental issue is never easy. It becomes considerably more difficult when it occurs in the middle of the night, during business hours, or on the weekend. Fortunately, one of the advantages of emergency dental services is the elimination of discomfort. At Hansen Family Dental, we are glad to provide the care you or a loved one requires to overcome this obstacle.
When Is an Oral Problem a Dental Emergency?
Any trauma to the mouth that can cause laceration of the gums and soft tissues, bleeding, dislodged, or shattered tooth is considered an oral emergency. Broken dental restorations, such as braces or bridges, can also be considered a dental emergency if they cause pain or suffering.
Causes of Dental Emergencies
The majority of dental crises are the result of an accident. This includes being in a car accident, which can inflict significant harm to the mouth. Another source of dental emergency is participation in contact sports, which frequently results in fractured or knocked-out teeth. Another common reason for needing to see an emergency dentist is tripping or falling, which often results in fractured teeth and gum damage. A dental emergency can also occur as a result of consuming hard foods or poor oral hygiene.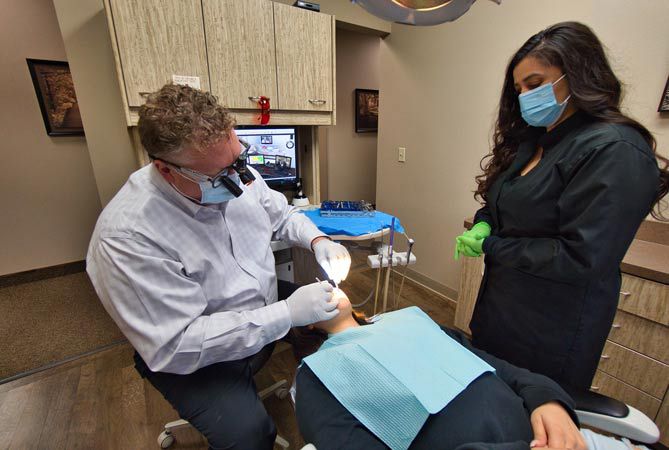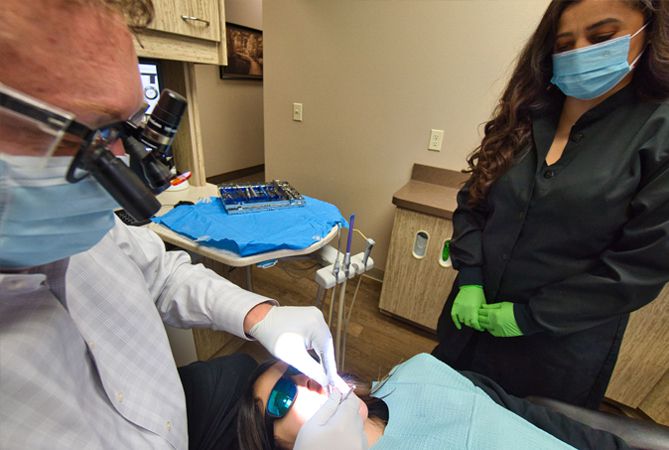 Common Dental Emergencies
Knocked-Out Tooth
If you accidentally knock out a tooth, pick it up gently from the top and avoid touching the roots or bottom of the tooth. Replace the tooth in its socket if possible, or place it in a glass of gently salted water or cold milk. Consult your dentist as soon as possible, and bring your tooth with you. If you see our dentist within 30 minutes of having the tooth knocked out, they may be able to replace it.
Chipped Tooth
A chipped tooth is a common dental emergency. Food can produce little chips; however, it is usually an injury or accident that generates a chip. While it may be embarrassing to walk around with a chipped front tooth, it is readily repaired with a crown, bond, or veneer.
Bleeding
Excessive or severe gum bleeding may necessitate emergency dental care. Patients who have suffered cuts in their mouths as a result of eating particular foods or being in an accident should see an emergency dentist as soon as feasible. Gingivitis patients may encounter symptoms such as significant bleeding of the gums and pain.
In case of a dental emergency, contact Hansen Family Dental at (509) 547-9951 or visit us at 6615 W Argent Rd, Pasco, WA 99301.